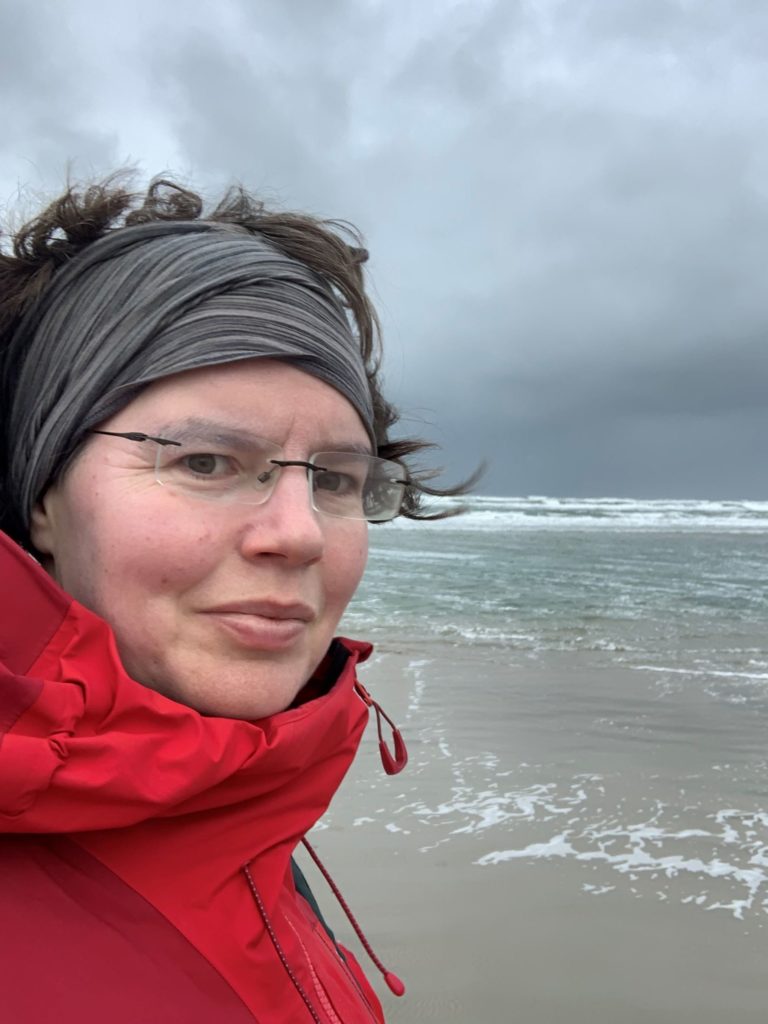 ON:SUBJECT helps mission-based organizations create momentum for sustainability since 2011. The person behind all this is Wiebke Herding, facilitator and process designer for a changing world. ON:SUBJECT delivers projects alone or in collaboration with an amazing network of colleagues and collaborators across Europe.
Profile
Location: Haarlem, The Netherlands – working online and across Europe.
Languages: English, German, Dutch
ON:SUBJECT works with a mix of facilitation approaches. Wiebke is specifically trained in the Art of Hosting, ICA's Technology of Participation and Forum for the Future's Spark! (Systems Change Facilitation). She is certified as IAF Certified Professional Facilitator (since 2012). Our work adheres to the Code of Ethics of the International Association of Facilitators.
Other inspirations come from the world of new organizing, systems thinking and complexity, including Patterns for Distributed Organising (The Hum), Cognitive Edge's Cynefin framework for complex systems, systemic organizational development (WIBK)  and agile project management (Certified ScrumMaster).
All of this builds on a foundation of coaching (trained by Barbara Sher), transformative mediation and transformational consulting (trained by Robert Gass).
Wiebke is white, cis and female, born 1979.
Partners and collaborators
We love working in collaboration with our clients and colleagues. These are just a few of the amazing professionals ON:SUBJECT had the privilege of collaborating with.
Sabine Soeder
cocreativeflow.com
Edith Steiner-Janesch
brightpicture.at
Karen Schmidt
overthefence.com.de
Julia Junge
juliajunge.de
Sandra Dirks
sandra-dirks.de
Susanne Rodemann-Kalkan
futurlabor.de
Barbara Kruse
barbarakruse.de
⯈ Now: Facilitation and process design for a changing world
In 2011, ON:SUBJECT started with an initial focus as a communications consultancy focused on sustainability. In this capacity, I developed communications strategies, websites and direct outreach for a number of mission-based organizations. This also included longer engagements with EU projects like eEnviPer (on environmental permits) and hackAIR (on air quality).
In most cases, strategy development also meant participatory processes and workshops – and this became a major part of my work over time, be it as a one-off intervention or as part of a longer change process. In addition, my digital expertise often came in handy with the increasing importance of online participation and online learning.
In addition to the work at ON:SUBJECT, I also contribute as a project evaluator for EU and international projects across a wide range of climate and sustainability topics.
⯈ Then: Communications for international environmental organizations
After I graduated, I had the opportunity to join IUCN's biodiversity team – first in Geneva, then in Brussels. From an initial focus on a global campaign to save biodiversity (Countdown 2010), my responsibilities then widened to lead communications for IUCN's pan-European region, including the subregional offices in Belgrade, Moscow and Tbilisi.
After that, I became Head of Communications for the ISEAL Alliance, the global association for social and environmental standards. This included the creation of an online community of practice, a team of communications professionals in member organizations, messaging and publicity campaigns.
⯈ First: Activism, campaigning and computer science
After I left school, I learned my ropes with some of Germany's top campaigners as an organizer for the "X-tausendmal quer" anti-nuclear sit-ins, contributor to the nascent alter-globalization movement and with an early online campaign in the aftermath of 9/11.
While studying computer science in Bremen and Edinburgh (MSc Informatics, 2004), I served on the board for BUNDjugend (Young Friends of the Earth Germany) and joined the Kurs ZukunftsPiloten – a training programme on management for sustainable development – in 2001.
A full CV is available on LinkedIn.