The way forward is complex – and needs us to work together effectively.
Facilitation is the art of enabling groups and organizations to work more effectively; to collaborate and achieve synergy – in meetings and beyond.
An external facilitator can help groups communicate through differences, get things done and build a sense of community.
Our work supports a wide range of events:
1-day deep dive
2-3 day strategy workshop
Longer retreats
Multi-meeting processes
2-500 participants
Online ~ Hybrid ~ Onsite
As part of the preparation for your event, we can:
Sharpen purpose + outcomes. What is really needed? What else is possible?
Shape process + agenda. How do we work together? How do we overcome obstacles?
Host group + programme. What needs to be prepared? Are we still on track?
Learn + harvest together. What stays? What's next? What have we learned?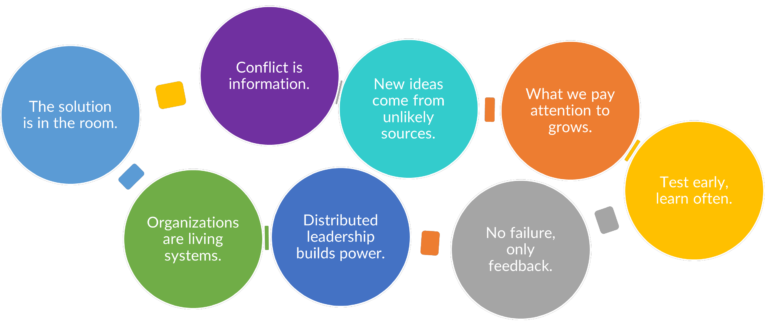 Professional standards
We are certified to the quality standards of the International Association of Facilitators and adhere to the IAF Code of Ethics. As an active member and former international board member, we actively contribute to advancing the field of facilitation.


Facilitation enquiry form
Looking for a facilitator for your upcoming meeting? Use the form below to send us a quick email to enquire about our availability. In the next step, we'll set up an initial conversation to discuss practicalities.